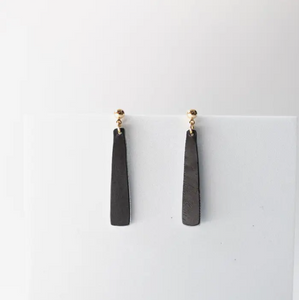 Sustainably handcrafted by abuse survivors in Detroit, Michigan.
Gold finished brass and stainless-steel post.
The bushing material donated by Saint-Gobain allows moving auto parts to operate smoothly with no barriers. It is similarly used in create this piece, signifying the brand's mission to ease the barriers abuse survivors face while trying to regain their independence.